DCTCAUTP4P3XL Schneider SOLID CABLE CAT6A 4PAIR , UTP 305M (1000 Feet) – LSZH –
Dahua IPC-HFW2431TP-ZS-S2 4MP IP Bullet Camera is a 4MP, 1/3" CMOS image sensor. With upgraded H.26 encoded technology, this Bullet
Hikvision 4 MP 25 Series EXIR Mini Dome Camera provides high definition network output. It boasts a 4 mega pixel,
Hikvision DS-2CD1143G0-I 4.0 MP IR Network Dome Camera uses 1/3″progressive scan CMOS with 2.8mm/4mm/6mm fixed lens. This dome camera is
Hikvision DS-2DE4425IW-DE 4MP, 25X 4″ IR PTZ is a series of cameras can be widely used for wide ranges of
Hikvision DS-2CD2163G0-IU 6 MP WDR Fixed Dome Network Camera with Build-in Mic
Hikvision DS-2CE56D0T-IRPF HD 1080p Indoor IR Turret Camera can be used in video surveillance systems based on various types of
Hikvision DS-2CD1021G0-EI  Network Bullet Camera
Hikvision DS-2CD2023G0-I 2 MP 20 series EXIR Mini Bullet Camera is housed in an IP67-rated weather-resistant enclosure. A built-in microSD card
The Hikvision DS-2CD1123G0E-I is a 2 Megapixel fixed ceiling dome network camera featuring advantages such as 1/2.8″ Progressive Scan CMOS,
Hikvision DS-2CE12D8T-PIRL 2 MP Ultra-Low Light PIR Camera incorporates a white light emitter and a PIR sensor for intelligent human
Hikvison DS-2CE12D0T-PIRXF 2 MP PIR Siren Camera
Hikvision DS-2CE16U1T-ITPF 8 MP Bullet Camera is ideal to be part of any quality safety and security system either at
Biomax SpeedFace 8TM AI Facial Attendance & Access Control is the face recognition product with high performance and high reliability,
CMITECH EF-45 Iris Recognition System Innovative face-display positioning provides outstanding ease-of-use at capture range of 35 to 45 cm. The
Fingertec FACE ID 2 Face & FingerPrint Recognition Terminal made of Acrylonitrile Butadiene Styrene (ABS).Display 4.3" 65K color TFT touch screen panel, Photo-ID Yes. High resolution infrared camera & fingerprint scanner,MICROPROCESSOR 800 MHz. 256 MB Flash Memory & 128 MB SDRAM.Fingerprint templates 10000. Face templates 1200.
FingerTec Face ID 4d Face Recognition System for Time Attendance the all-new powerful facial recognition terminal from FingerTec provides solid
FingerTec FaceID 3 Face Recognition System for Door Access is FingerTec's advanced face recognition terminal. Building on the facial recognition
DA-401 Door loop is made of 304 stainless steel material, special design, applicable for access control use, to protect the wire when install the EM lock, magnetic contact and exit button on the door.
Hoyles Call point protector - Surface No Sounder, Outdoor IP54. The Smart+Enviro is a SURFACE mount, outdoor tough polycarbonate hinged protective cover. Easily installed over a range of call points, emergency switches and other devices providing protection from vandalism, accidental damage or misuse. All surface call point protectors are supplied with a 32mm spacer as standard, 18mm and 50mm spacers are also available.
Hoyles H-exml600-gate External Mini Monitored Maglock. Dimensions 220 x 27 x 45 mm
Hoyles 8 way Indicator unit with sounder. A wall mounted 8 way Indicator unit with sounder in white ABS complete with a single gang low profile mounting box and a scratch resistant decal. There are separate drive inputs for both the individual lights and the sounder. The LEDs are available in RED, GREEN or YELLOW. The LED and sounder limit resistor is provided for operation at 12vdc. We will label the facia with words of your choice or supply it blank. Please see Technical Info tab for "Text Requirements" download sheet.
12FIT131 Fiamm Battery 12v 130ah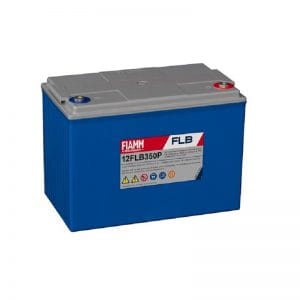 12FLB350P Fiamm Battery 12V, 90Ah @ 20hr rate Dimensions: 302 (L) x 174 (w) x 218 (h)
12V 10Amps power supply unit for Analog cctv system
12V 2A DC Power Supply Adapter for CCTV Camera
12v 30amps Power supply Unit for Analog Cameras
BFT MOOVI P94006200002 30 Gate barrier with 230V motor power supply with Kit. Kit includes : 3 Mtr round arm , Fixing Bracket, Blinker & Antenna , Photocell, Remote – 2 nos .Barrier with 230 V motor power supply for clear opening up to 3 m and opening time 4 s. Impact resistance by means of Sensitive edge. Grey RAL 7015. Motor power supply : 230 V, Power input : 300 W
4.5 Litre Portable Ultra Low Volume Fogger/Disinfection Sprayer
Commax DR12AM Double Row Button 12NOS.Aluminum panel/ Flush mount type for Call residential station for up to12 residential stations/ name card, House call & Talk, Connectable product: DP-KSS, DP-SS, DP-ML,Wiring: Common 3 wires, Individual 1 wire per Unit
Slinex SL-07MHD Video Intercom. This intercom belongs to the SL design line distinguished by the unique appearance. Smooth, polished aluminum
Slinex ML-30CRHD Outdoor Panel which provides convenient premises access for a large number of people. The door station can be
Slinex MA-08 Accessories is an additional extension module for the Slinex MA-01CRHD, MA-02CRHD, MA-03CRHD and MA-04CRHD panels. Using this module,
FIRST ONLINE STORE FOR SECURITY SUPPLIES PRODUCTS IN MIDDLE EAST
ABOUT SECURITY SUPPLIES
Security Supplies established as the first online store for security product supplies by a team dedicated in providing both building & human security community & professionals with the highest quality security products & supplies available across the world
For special offers & Discounts
JOIN OUR NEWSLETTER NOW
Will be used in accordance with our Privacy Policy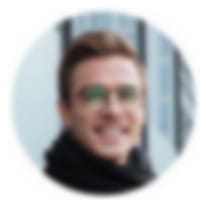 Quick response and timely delivery. Thank you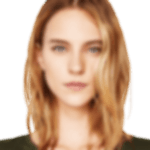 Appreciate the quick support for clearing the technical queries of my products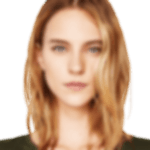 got a good deal. Will shop again
We are UAE's No.1 E-Commerce website housing a vast array of latest and functional solutions for CCTV Systems, Access Disabled Toilet & Refuge Call, UPS System, Home Automation, and Public Address System. You can conveniently shop for the most appropriate security products and equipment. We offer easy online payment options and doorstep delivery of your purchase! For all your inquiries contact our customer care at 04-570 7145 or send your inquiries to [email protected]