Yale Smart Door Lock YDM4109A App control – Lock and unlock your door, send virtual keys to guests and receive notifications*
Biomax SpeedFace 8TM AI Facial Attendance & Access Control is the face recognition product with high performance and high reliability,
Hoyles S1709WP-TS Waterproof keyswitch with tamper switch stainless steel. Single gang stainless steel plate with waterproof keyswitch and lid tamper switch. Supplied with normally closed and normally open contacts for the keyswitch and a normally closed contact for the tamper switch.
12FLB350P Fiamm Battery 12V, 90Ah @ 20hr rate Dimensions: 302 (L) x 174 (w) x 218 (h)
Hikvision DS-KH6320-WTE1 is a Pro Series IP video intercom indoor monitor with a 7 inch touch screen, standard PoE power
Commax CDV-35A 3.5 inch Color Monitor handset provides a vivid video quality through the COMMAX's independent 'FINE VIEW' technology. A
Commax CDV70KP 7 inch Surface-Mounted Type Colour Video Monitor. Power Supply: AC 100-240V, 50/60Hz, Power ConsumptionMax: 16W/standby 3.9W, DistanceDoor camera: 50m(0.65 ) / Interphone: 20m(0.65 ).
Comelit 1595 33VDC Power Supply Unit for IKALL ENTRANCE PANEL. This transformer is used to power the iKall door entry panel and its modules. It is equipped with internal protection against overcurrent resulting from an overload or a short circuit.It is compatible with the simplified two wire cabling system Simplebus and the true IP based system ViP
FIRST ONLINE STORE FOR SECURITY SUPPLIES PRODUCTS IN MIDDLE EAST
ABOUT SECURITY SUPPLIES
Security Supplies established as the first online store for security product supplies by a team dedicated in providing both building & human security community & professionals with the highest quality security products & supplies available across the world
For special offers & Discounts
JOIN OUR NEWSLETTER NOW
Will be used in accordance with our Privacy Policy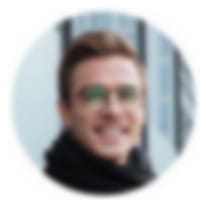 Quick response and timely delivery. Thank you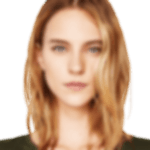 Appreciate the quick support for clearing the technical queries of my products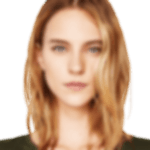 got a good deal. Will shop again
We are UAE's No.1 E-Commerce website housing a vast array of latest and functional solutions for CCTV Systems, Access Disabled Toilet & Refuge Call, UPS System, Home Automation, and Public Address System. You can conveniently shop for the most appropriate security products and equipment. We offer easy online payment options and doorstep delivery of your purchase! For all your inquiries contact our customer care at 04-570 7145 or send your inquiries to [email protected]