Bosch LBB 1949/00 Gooseneck Condenser Microphone Flexible stem Phantom powered by amplifier On/off sliding switch with priority contact Supplied with
Biomax SpeedFace 8TM AI Facial Attendance & Access Control is the face recognition product with high performance and high reliability,
Hoyles S1709WP-TS Waterproof keyswitch with tamper switch stainless steel. Single gang stainless steel plate with waterproof keyswitch and lid tamper switch. Supplied with normally closed and normally open contacts for the keyswitch and a normally closed contact for the tamper switch.
12FIT131 Fiamm Battery 12v 130ah
12FLB350P Fiamm Battery 12V, 90Ah @ 20hr rate Dimensions: 302 (L) x 174 (w) x 218 (h)
12V 10Amps power supply unit for Analog cctv system
12V 2A DC Power Supply Adapter for CCTV Camera
12v 30amps Power supply Unit for Analog Cameras
3M UTP CABLE Cat 6 3M-305 Mtr Box Belonging to the 3M™ Volition™ Network Solutions, this 350 MHz UTP Category 6 cable will deliver the best performance when used with the 3MTM RJ45 K6 jacks, to give highest margins over Category 6 / TIA/EIA 568 and ISO 11801 and EN 50173 Class E standards.Length markings on the cable sheath.
4.5 Litre Portable Ultra Low Volume Fogger/Disinfection Sprayer
Commax CIOT-D20M Door Station
Commax CDV72UM LED Display Colour Video Monitor. Store video & still image through real-time monitoring & motion detection, Long range communication with CCTV (optional support MEGA-Q).
Commax CIOT-1020M IP Home IoT Minitor.It is automatically set and plug & play right away. It is interlocked with 1 UTP cable.Clear and waterproof surface with AF(Anti-fingerprinting) application.Quad-core CPU enables faster and more efficient work.Storing visitor images in built-in memory enhances security.BUILT-IN MEMORY / VIDEO CLIP + 256 STILL SHOTS.
Hikvision DS-KD-KK Video Intercom Nametag Module with Dial the resident at one-touch, Backlight compensation, Easy and extend.Embedded MCU Processor, Operation method Physical Button, Physical button 6, DIP Switch 8, Power supply Powered by DS-KD8003-IME1, IP protection level IP65.
FIRST ONLINE STORE FOR SECURITY SUPPLIES PRODUCTS IN MIDDLE EAST
ABOUT SECURITY SUPPLIES
Security Supplies established as the first online store for security product supplies by a team dedicated in providing both building & human security community & professionals with the highest quality security products & supplies available across the world
For special offers & Discounts
JOIN OUR NEWSLETTER NOW
Will be used in accordance with our Privacy Policy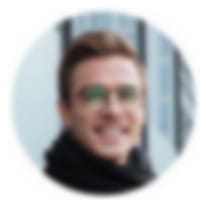 Quick response and timely delivery. Thank you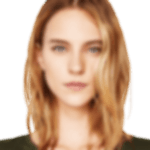 Appreciate the quick support for clearing the technical queries of my products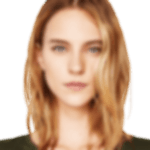 got a good deal. Will shop again
We are UAE's No.1 E-Commerce website housing a vast array of latest and functional solutions for CCTV Systems, Access Disabled Toilet & Refuge Call, UPS System, Home Automation, and Public Address System. You can conveniently shop for the most appropriate security products and equipment. We offer easy online payment options and doorstep delivery of your purchase! For all your inquiries contact our customer care at 04-570 7145 or send your inquiries to [email protected]