Biomax SpeedFace 8TM AI Facial Attendance & Access Control is the face recognition product with high performance and high reliability,
Entryguard S1625P Entryguard Call Button. Call button for use with the Entryguard Engaged Wait Enter controller. This white plastic single gang plate features 3 LED's, red, amber and green to indicate room status and a stainless steel call button. This item is supplied with the EWE100K kit.
3M UTP CABLE Cat 6 3M-305 Mtr Box Belonging to the 3M™ Volition™ Network Solutions, this 350 MHz UTP Category 6 cable will deliver the best performance when used with the 3MTM RJ45 K6 jacks, to give highest margins over Category 6 / TIA/EIA 568 and ISO 11801 and EN 50173 Class E standards.Length markings on the cable sheath.
Commax CDV70UX 7inch Touch LED Display Surface mounted type Door camera. Smartphone : Visitor identification and calling enabled via Smartphone from anywhere (a door releasing function optional).HD Quality Display : More vivid image display enabled via 7" wide LCD application.Still Image and Video Recording : Up to 500 still images and 500 mins video recording capacity (8Gbyte SD CardIncluded).
CCU-216AGF – Commax Fate view 16Ch Floor Line Distributor CCU21
Fanvil PA2 SIP Video Intercom and Paging Gateway.Fanvil PA2 brings the stability and audio quality of Fanvil VoIP phones to your paging system. A SIP-enabled gateway for paging and video, PA2 supports two SIP lines for voice broadcast over your IP network. It has a configurable audio output up to 30W.Fanvil PA2 not only supports HD voice quality.
Commax TP6RC 6 Calls Interphone ID Setting Enabled. Wall-mounted type -Variable system composition(TP-6RC: 6 units/ TP-12RC: 12 units),ID setting enabled with dip switch.Effective calling to all units by paging function, Doorlock release, Calling & paging, Variable system composition(6 or 12 units), ID setting enabled with dip switch, Power source: DC 12V, 200mA.
FIRST ONLINE STORE FOR SECURITY SUPPLIES PRODUCTS IN MIDDLE EAST
ABOUT SECURITY SUPPLIES
Security Supplies established as the first online store for security product supplies by a team dedicated in providing both building & human security community & professionals with the highest quality security products & supplies available across the world
For special offers & Discounts
JOIN OUR NEWSLETTER NOW
Will be used in accordance with our Privacy Policy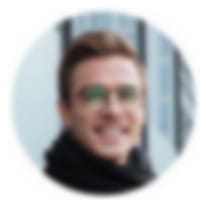 Quick response and timely delivery. Thank you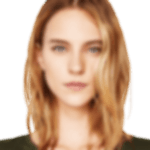 Appreciate the quick support for clearing the technical queries of my products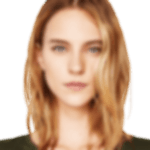 got a good deal. Will shop again
We are UAE's No.1 E-Commerce website housing a vast array of latest and functional solutions for CCTV Systems, Access Disabled Toilet & Refuge Call, UPS System, Home Automation, and Public Address System. You can conveniently shop for the most appropriate security products and equipment. We offer easy online payment options and doorstep delivery of your purchase! For all your inquiries contact our customer care at 04-570 7145 or send your inquiries to [email protected]