Leoch LP12-2.3 12V 2.3Ah replacement battery is a high-quality rechargeable sealed lead acid battery that is designed to provide excellent
Biomax SpeedFace 8TM AI Facial Attendance & Access Control is the face recognition product with high performance and high reliability,
Elock-S310A is fail safe & fail secure switchable strike lock. The strike is fail safe this means if power is lost the strike will unlock.The strike is fail secure this means if power is lost the strike will remain in the locked position .
Hoyles S1717sjmtc Door status indicator, Red/Grn jumbo LEDs & sndr custom text. Flush fitting stainless steel Door Status indicator with sounder, one red and one green 16mm jumbo LEDs. Similar to the S1717SJMS. This version supplied with text of your choice engraved. Specify text required when ordering, 45 characters maximum Please Note: Lead time for this item is 7-10 working days
Hoyles H-ML1200-M Standard Magnetic Lock Monitored. Dimensions: 267 x 73 x 40 mm
3M UTP CABLE Cat 6 3M-305 Mtr Box Belonging to the 3M™ Volition™ Network Solutions, this 350 MHz UTP Category 6 cable will deliver the best performance when used with the 3MTM RJ45 K6 jacks, to give highest margins over Category 6 / TIA/EIA 568 and ISO 11801 and EN 50173 Class E standards.Length markings on the cable sheath.
Comelit 8461M Single-Family Kit with Quadra and Mini. SB System 2-wire Simplebus door entry monitor kit comprised of: 1 Quadra
Commax DRC-GUM Modum System | Entrance Station is a  Digital Color Camera Panel with Access Control [Pin& RFID Option]/ Flush
Fanvil i12 SIP Audio Intercom - PoE (i12-N-01P) Overview The Fanvil i12 intercom is designed for a wide range of applications. The i12 combines IP technology with an industrial intercom and can be easily configured and managed. The i12 Series SIP Intercom can be easily configured in various application scenarios such as: banks, schools, apartments, etc. Features 2 SIP Lines PoE Enabled (Power over Ethernet) Full-duplex Speakerphone Intelligent DSS Keys (Speed Dial) Wall-mount Installation Special Integrated Noise Reduction Module Omnidirectional Voice Pickup 2 Embedded Short-circuit Input Interfaces 2 Embedded Short-circuit Output Interfaces Supports 4 Controlled Events:
Fanvil IW-SA30 IP Speaker Wall Mounted.The Speake is Compatible with standard SIP (RFC3261) protocol and main IPPBX/IMS platform. All-in-one wall-mounted design, integrated with network audio codec, digital amplifier amplifier and speaker. Noise Reduction - The embedded processing module reduces environmental noise and improves voice recognition up to 5 meters (approx. 16 feet).
FIRST ONLINE STORE FOR SECURITY SUPPLIES PRODUCTS IN MIDDLE EAST
ABOUT SECURITY SUPPLIES
Security Supplies established as the first online store for security product supplies by a team dedicated in providing both building & human security community & professionals with the highest quality security products & supplies available across the world
For special offers & Discounts
JOIN OUR NEWSLETTER NOW
Will be used in accordance with our Privacy Policy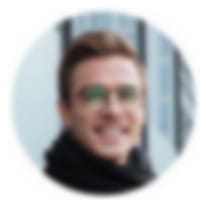 Quick response and timely delivery. Thank you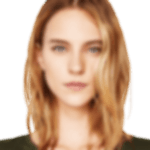 Appreciate the quick support for clearing the technical queries of my products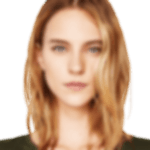 got a good deal. Will shop again
We are UAE's No.1 E-Commerce website housing a vast array of latest and functional solutions for CCTV Systems, Access Disabled Toilet & Refuge Call, UPS System, Home Automation, and Public Address System. You can conveniently shop for the most appropriate security products and equipment. We offer easy online payment options and doorstep delivery of your purchase! For all your inquiries contact our customer care at 04-570 7145 or send your inquiries to [email protected]