Biomax SpeedFace 8TM AI Facial Attendance & Access Control is the face recognition product with high performance and high reliability,
Elock-600L Electromagnetic lock is capable of holding doors weighing up to 600lbs
EL-SB-100 Strobe Light comes with both blue and red color design. Siren casing is used to contain the siren horn.
Oji H700 Aluminum Door Lock with Bluetooth and Fingerprint is a waterproof smart door lock for aluminum sliding doors –
3M UTP CABLE Cat 6 3M-305 Mtr Box Belonging to the 3M™ Volition™ Network Solutions, this 350 MHz UTP Category 6 cable will deliver the best performance when used with the 3MTM RJ45 K6 jacks, to give highest margins over Category 6 / TIA/EIA 568 and ISO 11801 and EN 50173 Class E standards.Length markings on the cable sheath.
Commax CDS2AG Audio Gard Station. Setting a Floor Distributor - Changing a Bldg No., Household No. PIN number,Paging and calling household, Calling for lobby. Household unit , Lobby phone call, CID function for a calling household identification.
Commax CDV43Q+DRC40K Hand Free Wall Mount Set TFT LED Display. MOUNTED TYPE: SURFACE MONUNTING, DISPLAY : 4.3" TFT LED DISPLAY, WIRING: 4 WIRES, DIMENSION : 259X126X37. 4.3 INCH VIDEO PHONE (HAND SET) CDV-43Q, POWER: 100~240V, 50/60HZ.EATURES: VIDEO TALK & DOOR RELEASE(BOTH INDIVIDUAL & PUBLIC ENTRANCE).
Grandstream GDS3705 was built for users looking for a strong audio-only facility access and security monitoring solution that can be deployed in environments of all sizes. This audio door system features dual microphones and HD loudspeaker with advanced AEC to offer intercom functionality, can support SIP calls to IP phones and has a built-in RFID chip reader and keypad for secured keyless or key entry. The GDS3705 comes equipped with a zinc alloy metal casing, making it weatherproof and vandal resistant and offers alarm-in and alarm-out support for integration with existing security devices. The GDS3705 integrates with Grandstream's free management utility software, GDS Manager, allowing RFID card information, as well as the device itself to be fully managed by this software.
Comelit 4888C S2 Colour Mixer power System.The mixer injects power onto the Simplebus data line. Up to 100 internal devices can be connected, distributed over 4 outputs. Fitted with LED which signals any short circuits on the lines.
FIRST ONLINE STORE FOR SECURITY SUPPLIES PRODUCTS IN MIDDLE EAST
ABOUT SECURITY SUPPLIES
Security Supplies established as the first online store for security product supplies by a team dedicated in providing both building & human security community & professionals with the highest quality security products & supplies available across the world
For special offers & Discounts
JOIN OUR NEWSLETTER NOW
Will be used in accordance with our Privacy Policy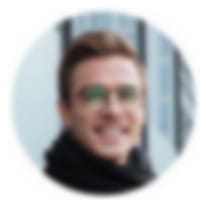 Quick response and timely delivery. Thank you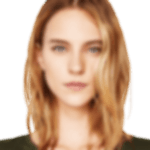 Appreciate the quick support for clearing the technical queries of my products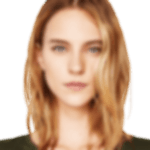 got a good deal. Will shop again
We are UAE's No.1 E-Commerce website housing a vast array of latest and functional solutions for CCTV Systems, Access Disabled Toilet & Refuge Call, UPS System, Home Automation, and Public Address System. You can conveniently shop for the most appropriate security products and equipment. We offer easy online payment options and doorstep delivery of your purchase! For all your inquiries contact our customer care at 04-570 7145 or send your inquiries to [email protected]