Did you know that your currency notes carry various disease-causing pathogens? Several studies have been conducted over the last decade proving that currency notes from all over the world carry traces of harmful bacteria and viruses. According to WHO, dirty banknotes may be spreading the new coronavirus as well. In the light of the rapidly spreading infection of COVID-19, government and authorities are making all efforts to minimize the usage of cash, however, that might not be enough. The solution to preventing the spread of diseases through banknotes is Plasma Money Sterilizer!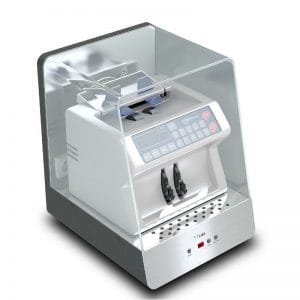 There are money sanitizers, disinfection sprayers, foggers, and money sterilizers now available to make your money safe. These products not only disinfect the currency notes but also work holistically to sanitize the residential and office spaces. Based on high-speed aerosol and technology like plasma cluster ions, these products work very efficiently in combating airborne particles and pathogens. Plasmacluster Ions, an air purification technology developed by Tokyo-based Company called Sharp is known to inactivate the coronaviruses which are airborne tend to spread and infect through inhalation. Foggers, on the other hand, use a strong motor to spray a fine mist of disinfectant. The motor helps in deep penetration of the disinfectants even in hard-to-reach places and fast diffusion ensures that the chemical is sprayed across evenly.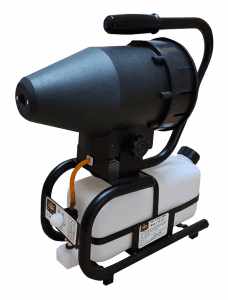 Security Supplies have a selection of products from brands like Screen Check, which can help protect your health from infections, both airborne and contact transmissions. 4.5 Litre Portable Ultra Low Volume Fogger or Disinfection Sprayer works efficiently in disinfecting closed spaces. Another highly suitable option for private and commercial usage is the ULV Fogger HO5 One of the best in its range, ULV Fogger HO5 has a water and oil-powered 50Hz engine. This is one of the best options for sanitizing the most commonly used places like schools, hospitals, and offices, as well as commonly used furniture. It can even be used to sanitize people. Another ground-breaking product available from Screen Check is the Plasma Money Steriliser. It is the world's first open money sanitizer and is known to remove dust and sterilize the bills upon counting. This innovative product can be used for sanitizing coins and jewelry as well.
Security Supplies specializer in security systems like CCTV system, access control, and intruder alarm, gate barrier systems, PA systems, etc. For more details about the pricing and availability of innovative security products, visit us at https://www.securitysupplies.ae/